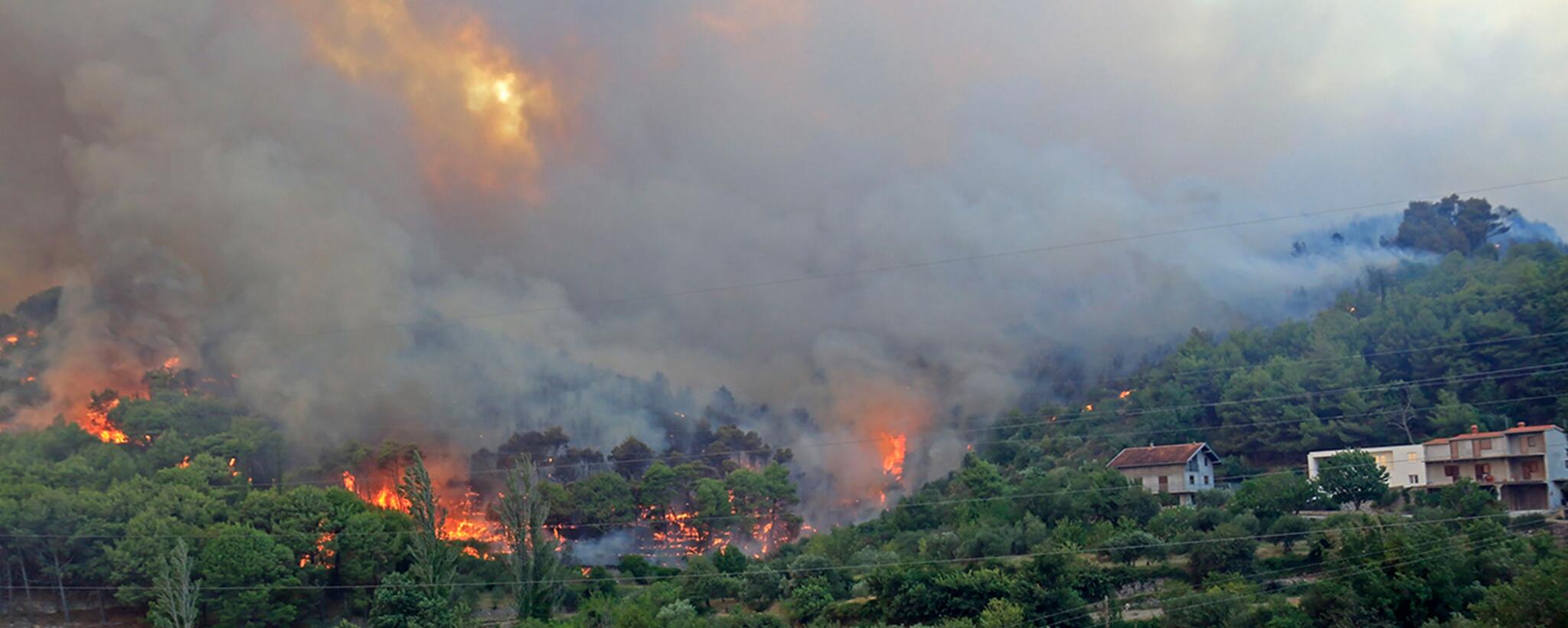 It is August 2020 and some of the busiest harvesting weeks of the year are upon the Central Valley, but the smoke from the wildfires around California farmland can be seen as far away as Kansas. Couple that smoke with an intense heatwave, and conditions are extremely difficult for thousands of California farmworkers.
Poor Air to Work In
Fresno and Merced now have air quality indexes of above 150, and that translates into poor air quality for anybody, especially those with pre-existing respiratory disorders. Anything at 151 or above triggers state Occupational Health and Safety Administration (OSHA) compliance when employers of agricultural workers are required to issue respiratory protection like N95 masks. With the issues accompanying the COVID-19 pandemic, those masks are in short supply. Although wearing the masks isn't mandatory, employers are required to educate employees on the risks of working in an environment with such poor air quality.
Some Crops are Dying in the Fields
Farmers who have already been adversely impacted by restaurant closings across the country are also trying to protect their workers by selecting which fields they'll harvest to avoid poor air quality as much as possible. Some fields that are too dangerous are ignored and simply not harvested. According to the Western Center for Agricultural Health and Safety at the University of California Davis, given the nature of their work, farmworkers are at an increased health risk of frequently breathing ash and chemicals that are produced by wildfires. That risk isn't only when wildfires are burning. It remains through the cleanup and recovery phases after fires.
Permanent Lung Damage from Wildfire Smoke
Wildfire smoke conditions also make it difficult to breath and inhale sufficient air for the lungs. When smoke is inhaled, it can cause serious and permanent breathing disorders or even a slow death.  Contaminants in wildfire smoke can bury themselves deep inside of lung tissue and permanently damage it, resulting in a condition known as chronic obstructive pulmonary disorder that might come in the form of bronchitis or emphysema. These conditions can render an employee unable to work and eligible for workers' compensation benefits.
Contact a Sacramento Workers' Compensation Lawyer:
If you were injured from on the job smoke inhalation in the agricultural or any other type of industry in California, you're probably eligible for workers' compensation benefits. Smoke inhalation cases are difficult though. There are many defenses to them, especially if you're a smoker. You'll be in need of the representation of an effective and aggressive California workers' compensation lawyer if you expect to move forward with your claim. You can contact our offices for a free consultation and case review with a California workers' compensation attorney from our offices. We'll be pleased to answer your questions and help you understand your rights under California workers' compensation laws. If we're retained to represent you, it will be on a contingency fee basis with no up-front costs. No legal fees are even due unless we obtain a settlement or award for you. Our objective is to maximize any settlement or award that you might receive.